November 16-23, 2019
Nosara, Costa Rica

Enter into this magical Blue Zone© in the midst of the lush nature of Nosara, Costa Rica.
Blue Spirit Retreat Center overlooks the great Pacific Mother. The Pranic life force of this sacred land of Nosara is a nourishing experience that can rejuvenate one deeply at a cellular level.
It is a healing land that calls you into the Inner sanctuary of your Being where the source of your voice lives.
Join Sukhdev for a magical adventure as we explore the origins and Creative power of Adi Shakti. The Primal power that lives in you.
This teachings were given to us to vibrate peace and sacredness in our lives, even in turbulent times.
We will gather under the sun, the moon and stars, by the Ocean and find our way home to ourselves. Gently nourishing the parts of us that want to be tended to but may get overlooked in our busy everyday lives.
The stillness you can find, the local foods that nourish, the land, the ocean waves and the bounty of starry nights are quite exquisite. We will be together for 7 nights and seven days and re-member…together.
Hearts and minds open, we travel into ancient kundalini yoga teachings on a women's grace and Power. Sacred songs, ancient mantras and practices that will guide us into a deeper experience of the center of our Being
I look forward to gathering with you!
In Joy & Laughter
Sukhdev 💌
Adi Shakti:
A Woman's Power. Own it and Be it.
If you are eager to tap into your incredible invincible power as a woman, we welcome you. Here, you will learn the foundations of a lifestyle-based practice that supports healing, thriving and excelling in daily life.
This powerful weeklong retreat has its roots in Kundalini Yoga, in which you will dive heart-first into the foundational trainings of daily mantra, kriya yoga, meditation, and so much more! Together, we will strengthen the immensity of your presence so that you can show up for in your life in a way that affects massive change in the modern era.
You will leave with the tools to be a radiant light wherever you go, and to cause a powerful ripple effect to yourself and all those you touch.
" Woman is either fueling her duality or feeding her Divinity."
- Yogi Bhajan
SOME OF WHAT THIS JOURNEY HOLDS FOR YOU:
The ancient science of Kundalini Yoga for Women

Prayers and Shabads from the Kundalini tradition, Bhakti tradition, Arameic prayers, Women's circle songs.

How to harness the power of grace, caliber and tap into your Shakti Power.

Aykanna Live in concert on Friday night with Special guests!

Dance Of The Soul: A special night of ecstatic dance: lead by Sukhdev & Beats By Oracle (Epic Parisian DJ!)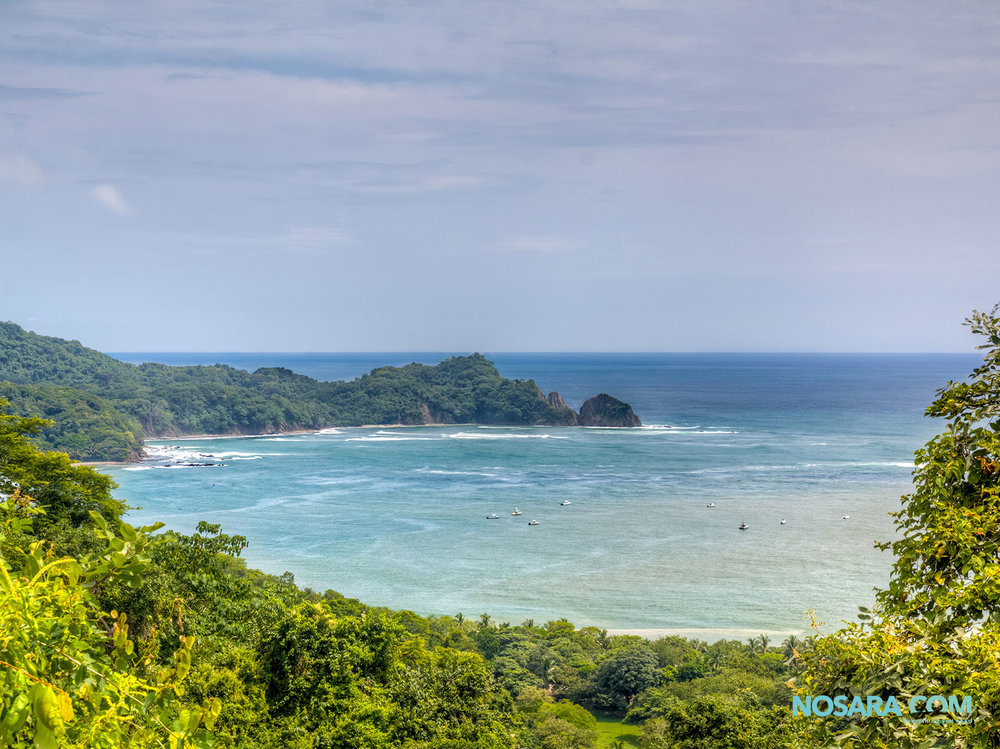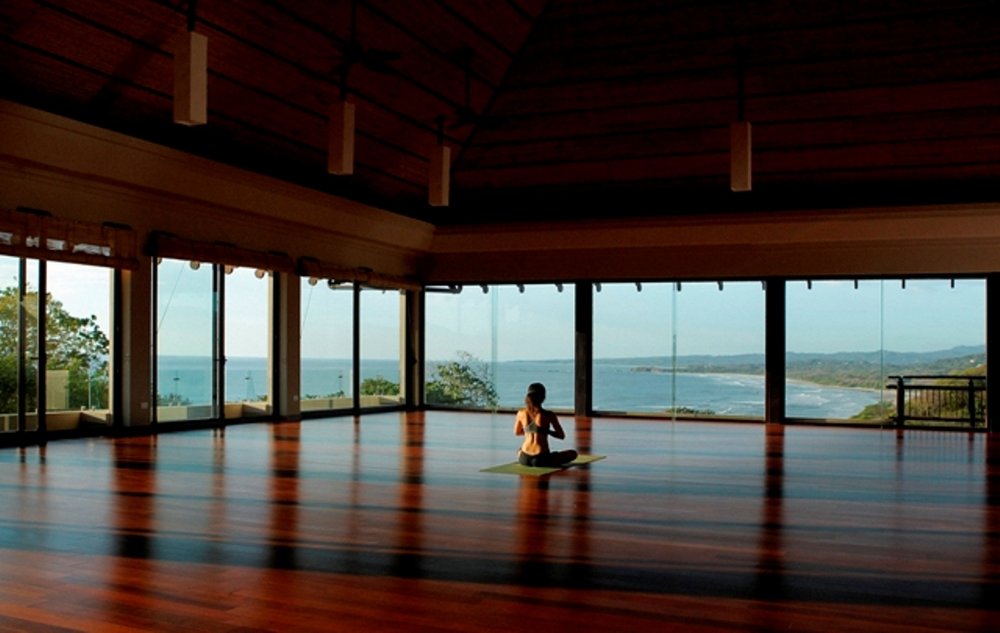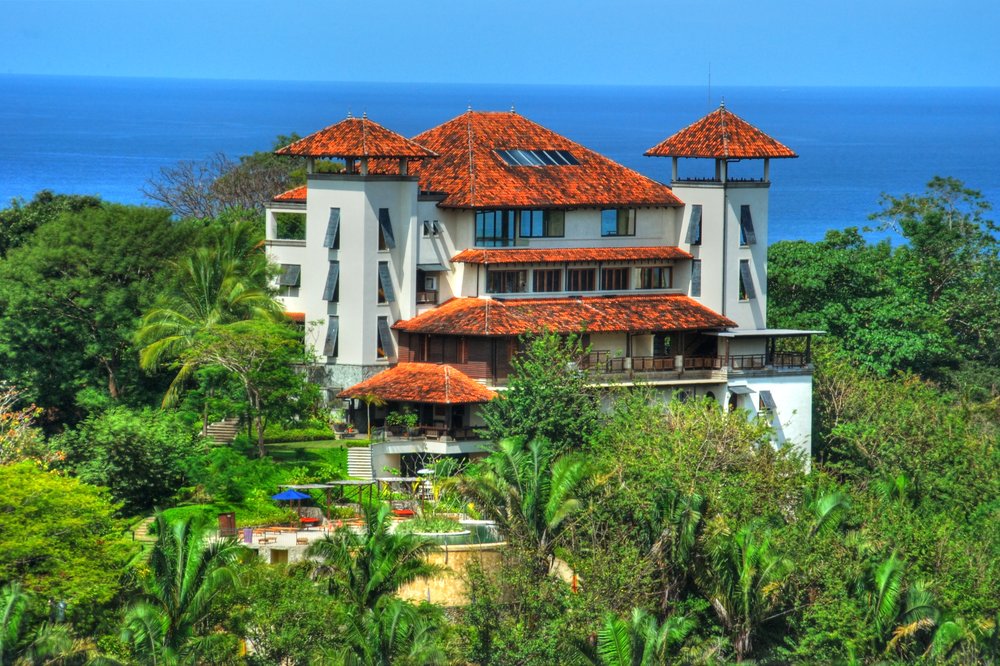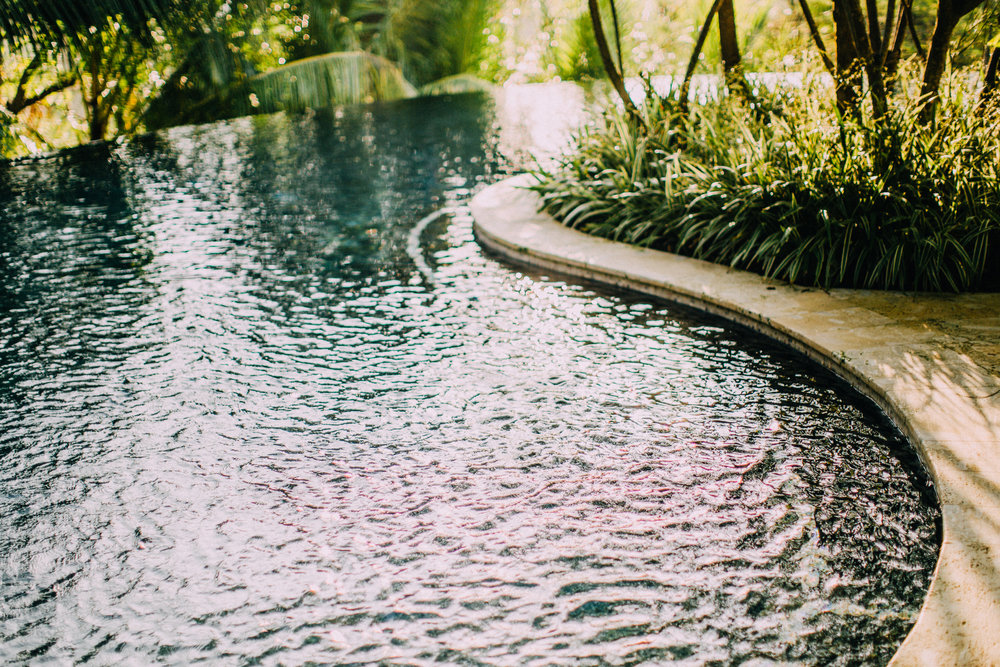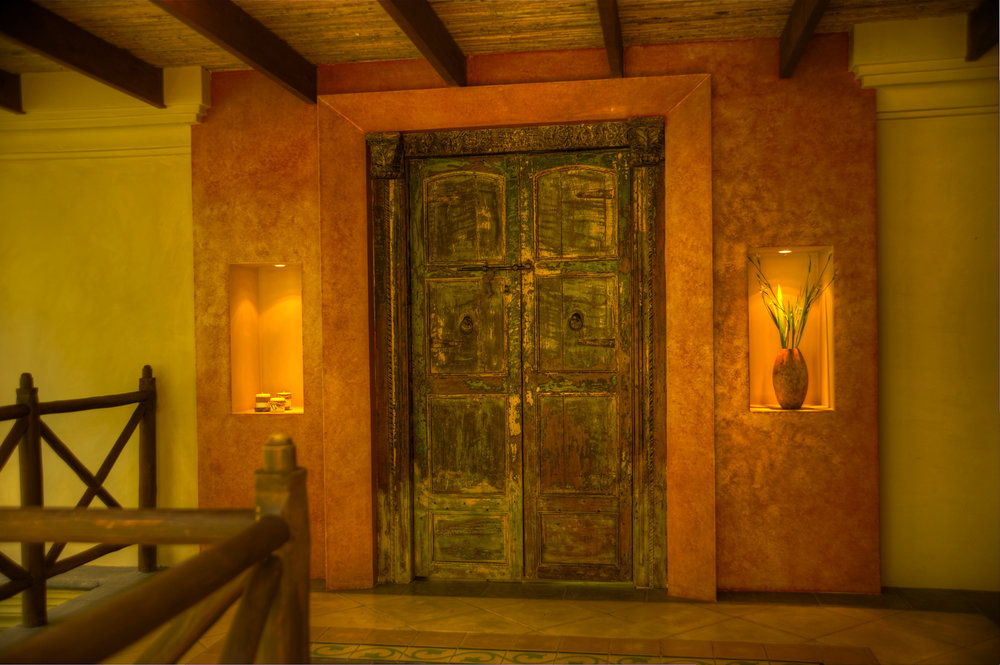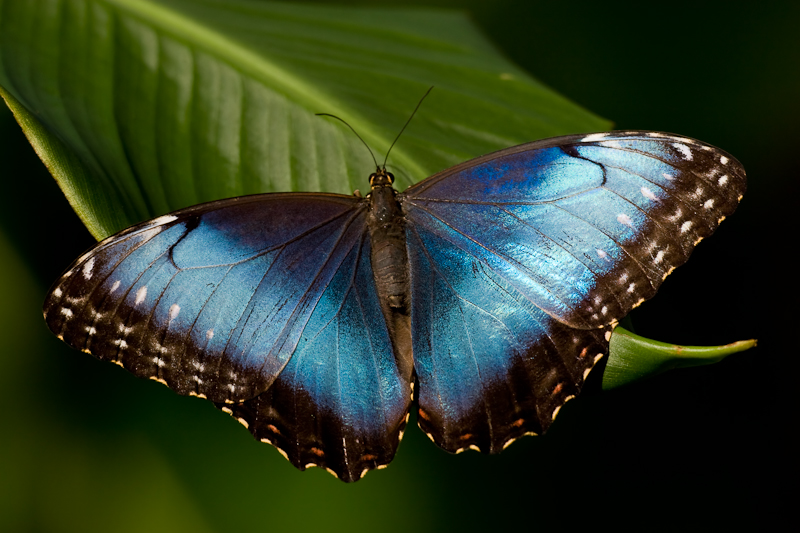 Blue Spirit is located in one of the world's Blue Zones© which inspired the name Blue Spirit. According to author Dan Buettner, the Nicoya Peninsula is one of five Blue Zone's in the world: a Blue Zone is an area where paeople live the longest and report the highest levels of well-being. While visiting Blue Spirit, you will feel the resonance of a vibrant, inspiring, and healing energy, because of the rich subtropical environment, and the cultural lifestyle.
Your stay at Blue Spirit offers you a comfortable and elegant accommodation of your choice, delicious gourmet vegetarian cuisine, a salt-water infinity pool, koi pond, café, gift shop, spa services and longevity program, outdoor excursions, and complimentary wireless service
All prices listed below cover the following:
Your accommodations, the Invincible Woman classes, 3 meals each day and use of Blue Spirit's beautiful facilities.

They do not include: airfare, airport transfers, spa treatments or optional excursions. All that information will be shared with you when you register.
ACCOMMODATION OPTIONS AND PRICES
Please note that in order to be eligible for the per person double occupancy rate, you will need to have two paying adults in the room.
Once you have made your reservation in a double occupancy room, you will be in touch with Monica and you will provide the name of your roommate.
And, even if you think you could never, ever imagine cancelling your participation in this amazing retreat, once you apply and register, we will send you our cancellation policy (purchasing trip insurance is recommended). Please look below for further information.
November 16-23, 2019,
Nosara, Costa Rica
Accommodations
The following are located in the main building: Mountain View Rooms and Hermitage Rooms.
Nature Suites, Eco Cottages, Pacifico Cottages and Tent Platforms are down the hill from the main building, accessed by beautiful sets of stairs that wind through the jungle.
Mountain View Rooms with A/C
(double occupancy only)

This double room has a step-out balcony and large windows with an extraordinary mountain view. The room is tastefully furnished and provides the perfect space for two people.
It has two twins with a private bathroom with solar hot water and air conditioning. Mountain View Rooms have a safety box large enough to fit a 17″ laptop computer.

Double Occupancy only: $2499 per person
Hermitage Single/Couple Bedroom with A/C (single or double occupancy) Can come with 2 twin beds.

These rooms are specifically designed for singles and provide privacy and elegance, while being cozy and inexpensive. Many of these rooms have partial views of the ocean and others of the mountains nearby, a queen-sized bed, a private bathroom with solar hot water and a air conditioning. Hermitage Rooms have a safety box large enough to fit a 17″ laptop computer.

Single Occupancy Prices: $2799 regular pricing
Double Occupancy Prices:$2299
Pacifico Cottages with A/C
(single or double occupancy)

The Pacifico Cottages are tucked away amidst the lush tropical gardens and close enough to the sandy Pacific Beach so that the sound of the Ocean will rock you into sleep.
These beautiful and rustic new rooms feature a private porch with a hammock, 1 queen bed, an outdoor shower, air conditioning, and a safe big enough to fit a 17″ laptop. From the main building the Cottages are a short walk down the hill towards the beach.
QUEEN BED ONLY:
Double Occupancy Prices: $2339 per person.
Single Occupancy Prices:$2799
Nature Suites with A/C
(double occupancy only) Comes with two twins

Nature Suites are very cozy and located on a hillside overlooking the lush vegetation. They are simple and natural wood frame structures and have private bathrooms with an outdoor shower overlooking the jungle.
Each Suite sleeps two people in either a king bed or two twin beds and includes a separate enclosed porch with a desk. All Suites have solar hot water as well as air conditioning. The Suites are a short walk up the hill to the Main Building. Nature Suites have a safety box large enough to fit a 17″ laptop computer.
Double Occupancy Prices: $ 2499
Eco-Cottages
(double occupancy only)

The cottages are beautifully situated in lush vegetation, allowing for a sensual being-in-touch experience with nature. They are simple and natural wood frame structures with screening for natural ventilation.
Each Cottage sleeps two people and has a private bathroom with ambient temperature water shower, or you can use our shared bathhouse with hot water showers.
Everything runs on solar powered electricity to provide a comfortable and ecological setting. The Eco-Cottages are situated below the Main Building and involve a short hike up a stone stairway to get to the Main Building. Each Eco-Cottage has a safety box large enough to fit a 17″ laptop computer.
Double Occupancy Prices: $1997 per person
Glamping option
(single occupancy only)
Tent, queen size bed, linens and fan/lights are all provided.
Single occupancy only: $1810 per person
November 16 -23, 2019
Nosara, Costa Rica
About Blue Spirit, Costa Rica
**PAYMENT SCHEDULE AND CANCELLATION POLICY**
Payment Schedule:
A non-refundable deposit of $500.00 is due at time of registration.is deposit is non refundable AND non transferable.

You are also welcome to pay in full upon registration.

To Secure the Early Bird rate: Payment due full by July 10th, 2019

Regular registration rate: Goes into effect for any registrations on or after 10th, 2019

Payment in full is due no later than August 30th, 2019
Cancellation Policy:
•Our cancellation policy is strict and firm. We recommend that you purchase a cancellation/travel insurance policy to protect your investment: insuremytrip.com is a company that has a multitude of policies to choose from, including a "cancel for any reason" rider option.

•The $500.00 per person deposit is non refundable and non transferable.
•Cancellations on or before September 20th, 2019: You will forfeit your deposit of $500.00 plus a cancellation fee of $100.00. The remainder of your payment will be refunded to you.
•Cancellations on or after September 20th, 2019: You will forfeit ALL money rendered.
•Please do not make any travel arrangements before receiving confirmation of registration.
FAQ
Q: Is yoga experience necessary?
A: Yes, you will want to have at least begun a practice of yoga. However, the yoga we teach, while challenging to each individual, will be accessible to practitioners at every level.
Q: Can I bring a partner or friend?
A: Absolutely! If you have a partner is a woman or you have a friend who wants to join, please ask them to apply and include your name in their application. Sharing this transformational week with someone close to you is such a gift.
Q: What is included in the price?
A: Prices start at $2,000 US, with various lodging options available. Your accommodations at Blue Spirit, all of your meals (with ample vegan and GF options), all lectures, yoga, and retreat activities are included. You should not need to spend more than a few dollars in addition to this cost while staying at Blue Spirit.
Q: What is not included in this price?
A: Your transportation to and from Blue Spirit (air and ground), spa or excursion services, surf lessons, additional snacks, gift shop purchases and incidentals. We do like to venture into town as a group one night and dine out – you could easily find a lovely meal with tax and tip for less than $20 US.
Q: What about travel, vaccines, and money?
A: You will need a valid passport to travel to Costa Rica, but you will not need a Visa if you are coming from the US, Canada, or the European Union. The drinking water is good at Blue Spirit and in the nearby town of Playa Guiones, as it is in most of Costa Rica, and no additional vaccines are recommended. If you're planning to spend time off site, you may want to get some Costa Rican Colones, although US dollars are widely accepted both at Blue Spirit and in the surrounding community.
Q: Will I need air conditioning?
A: Blue Spirit offers lodging options with and without A/C, and the common areas are primarily open air, no A/C. Fans are provided in the rooms without A/C, but only you know yourself. If you're quite accustomed to a cool sleeping environment, you may prefer a lodging option that includes A/C. We have never felt overburdened by heat in any of the lodging options.
Q: What should I bring?
A: Beach clothing, yoga clothing (shorts), slip on shoes and your camera! You can leave your shampoo and soap at home, because luxurious and eco-friendly options are provided (and required) to help protect the turtle sanctuary at Blue Spirit. Yoga mats and props are also provided, as are bath towels. Beach towels are available for purchase in the gift shop. There are no laundry facilities, so we recommend packing accordingly. You can always walk or arrange for a car to go into Playa Guiones (about an hour walk on the beach, or about a 12-minute car ride) if you need incidentals that are not available in the beautiful gift shop.
Q: Are there places to stay before and after?
A: Playa Guiones has many wonderful places to stay at all price points. Blue Spirit may have a room available for you before and after, although the property is only open to those attending retreats. There are budget-friendly hostels, luxury hotels, and yoga retreat properties all within a 30 minute drive of Blue Spirit.
Q: Where do I fly into? What is the best way to get to Blue Spirit?
A: – Liberia (LIR) is a 2.5 hour ride away from the retreat center. You can arrange round-trip shuttle transportation with Blue Spirit, which is very comfortable.
– San Jose (SJO), about a one-hour charter flight away.
Q: Are there places to stay before and after?
A: Yes please contact us for more information